Some Handy Tips, Hints and Photos
We always welcome any hints and tips from our customers.

Wind Problem?

Here is a suggestion to protect the water level indicator from swinging around in the wind if you live in a particularly windy area. (This would only be necessary for extremely windy conditions.
Normal wind will not affect it.)
~~~~~o0o~~~~~

What's used here is a section of colourbond fencing top chanel capping. You can get it at Bunnings,
Mitre 10 or other hardwarestores that sell fencing supplies.

If you look around you'll probably find some other suitable material to use, such as a piece of rectangular down-pipe cut in half long-ways
or a round pipe with a wide slit cut down its lenght.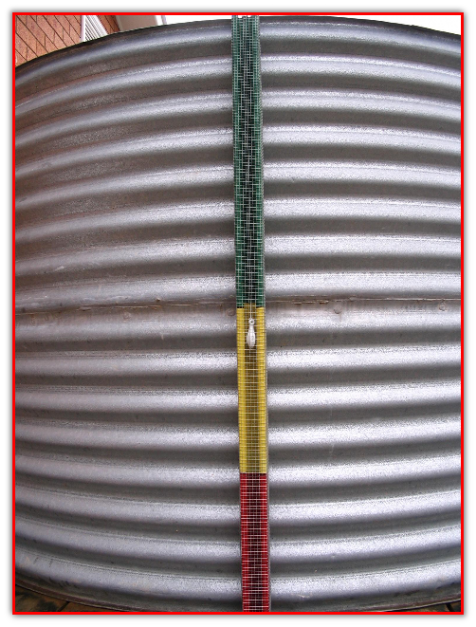 Protect the indicator
from pets

If you need to protect
the indicator from
curious pets (or kids),
a piece of mesh or
chicken wire
will protect the Water

L
evel indicator
from inquisitive
paws or hands!
~~~o0o~~~
Adding a bit of colour
in different segments
brightens it up as
well as acting as
a gauge!


Calibrated Gauge
Plus Protection

Fine steel mesh or chicken wire
boxed around a 50mm plastic
white cover strip will protect the
water level indicator from
small pets.

~~~o0o~~~

You can paint
black calibration
lines on the strip to
match the volume
of your tank.

~~~o0o~~~

Paint the Indicator
black so it will stand
out better
against the
white background.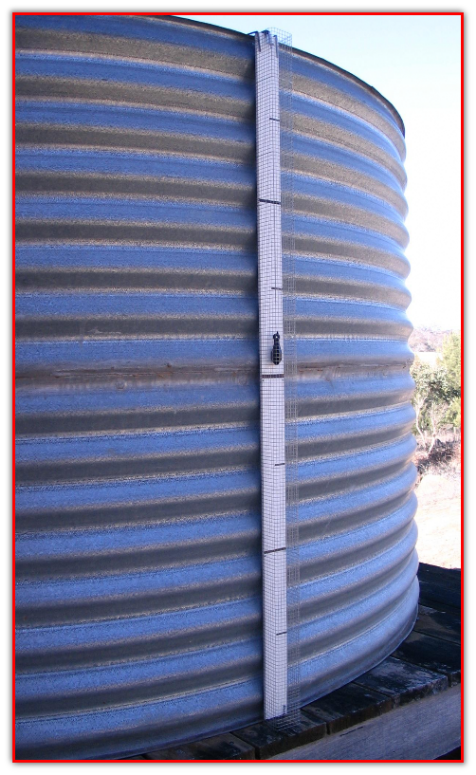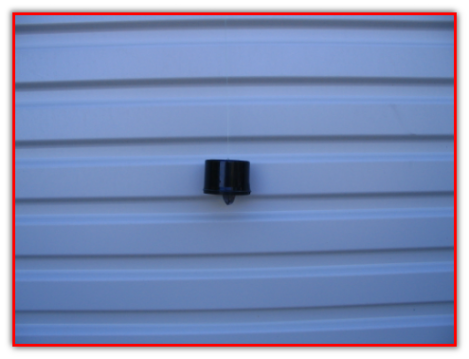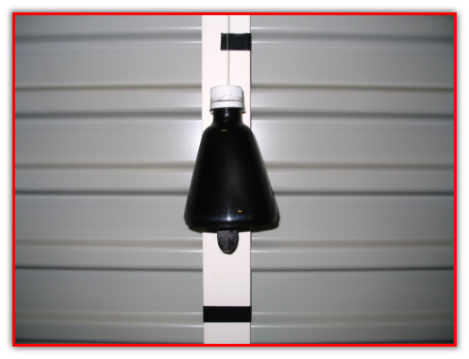 Make the Indicator visible
from afar

In a situation where your tank is sitting
a long way from your house, an easy way
to make the Indicator more visible from a
long distance is to slip the plastic top of
a spray can over theIndicator.
Just paint it a contrasting colour
to stand out against your tank.

( The black cap on a white tank
as shown in the photo is visible
from 200+ metres with my old eyes!)
~~~ooOoo~~~

Alternatively if you don't have a plastic can top or you just want something bigger that can be seen from a greater distance, you can cut the top off a plastic bottle and paint it a suitable colour, (Depending what size you cut the bottle top, it could conceivably be visible half a mile away!)

As you can see, you don't have to spend a fortune to have a reliable tank water level indicator. So if you are environmentally conscious and like to save money, our Kit is the obvious choice.
~~~~ooo0ooo~~~~