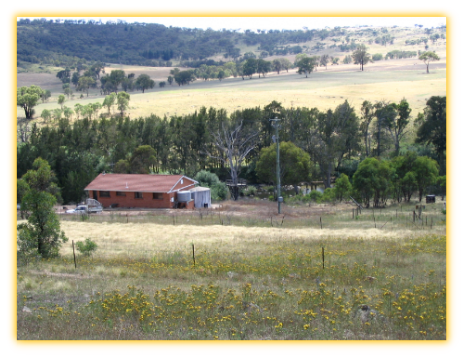 This is our Hide-Away, our little piece of paradise.
It is situated on the Macquarie River just out of Bathurst.
This is where we come to relax as often as we can.
(We lived here full time, 2 yrs., between selling and purchasing a smaller house in Kelso!)
And this is where our Tank Water Level Indicator was "born";
on the two tanks next to the house!